STC National Forum
Once a year, STC conducts a National Forum in a different host city from our network. The Forum is a public, interactive conference with workshops, panels, and presentations led and attended by thought-leaders in education, STC School Leaders, and guests gathered for a discourse on urban education.
Take-home methodologies from our Forums equip participants to support, sustain, and grow quality education across the US.
STC 2014 National Forum: New York City
Registration Steps
1. Choose your school tour (you will be asked in online registration).
2. Choose your ticket type and register.
3. Book your hotel using the links below.
Agenda
* Pending speakers and TBD content will be updated when confirmed. Please check back for updates.
School Tours (Friday Morning – Choose One)
Educating Minds and Hearts
PS 69 Journey Prep (preK-5 District School)
For the past four years, Sheila Durant has led Journey Prep PS 69 in the Bronx from being perpetually on the Needs Improvement list to becoming one of the top-performing elementary schools in the Bronx. Significant progress has been the result of a relentless focus on instruction – through teacher-led teams, working with external consultants, and by empowering innovation within classrooms – and an emphasis on educating the whole child. Learn about the engaging community partnerships that bring literacy, fitness, nutrition, and artistic enrichment into the school. See youngsters empowered to serve as peer mediators for one another, and witness the wide range of enrichment opportunities built into the school day. Just like the hugs that students give to Ms. Durant when she enters their classroom, the school supports its learners by loving and empowering them.
Building a Positive, Anti-Bullying Culture
St. Mark the Evangelist (preK-8 Faith-Based School)
Saint Mark the Evangelist, which recently celebrated their 100th anniversary, provides a high-quality, values-based education to 280 Harlem students in Pre-K through 8th grade. They create a safe, nurturing environment in which students from different faiths and backgrounds can learn and grow. The curriculum is based on the Common Core and the school emphasizes technology integration, music, and high character. To support this mission, all faculty members have been trained in using the Olweus Bullying Prevention Program. Students are guided towards developing a common definition of bullying, and through weekly classroom meetings, they learn about this problem and role-play appropriate responses to situations with bullying.
Creating Space for Teachers to Provide Effective Curriculum Development
Harlem Academy (1-8 Independent School)
In the world of increased reliance on high stakes testing, schools may feel compelled to limit the roles of teachers in curriculum development. Outside professionals, with their singular focus and additional resources, can be viewed as better equipped to produce results. But, is that really the case? Harlem Academy has identified key requirements for effective, teacher-driven curriculum development. We will discuss those requirements during my presentation of an innovative practice, as well as our current limitations and next steps in this work.
Holding a Town Hall
Democracy Prep Charter High School (9-12 Charter School)
At Town Hall meetings, scholars and teachers come together for character education, scholar of the week celebrations, updates regarding scholars' progress toward academic goals, and much more. Town Hall meetings at Democracy Prep are an important element of maintaining strong, positive, and inspiring school culture based on civic engagement.
Doing Well on the Common Core with Limited Resources
The Harbor Science and Arts Charter School (K-8 Charter School)
The Common Core State Standards raise the level of expectations for performance and understanding required for students to demonstrate grade-level ability and preparedness for future academic success. The Harbor Science and Arts Charter School has welcomed this challenge and continues to adapt its curriculum to meet these new, more rigorous expectations.
Professional Learning Communities
The Children's Storefront (preK-8 Independent School)
The Children's Storefront is an independent, tuition-free school committed to providing a comprehensive education to children with varied academic strengths from preschool through eighth grade. Their work is grounded in the conviction that every child deserves the op­portunity for an excellent education. Come learn about how The Storefront is building a Professional Learning Community that is focused on student learning.
Hotel Registration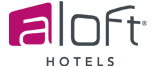 To book a room at the Aloft in Harlem, visit this link for the group rate of $249. Limited rooms available.

To book a room at the Row NYC (formerly Milford Plaza Hotel) just a short subway ride away from Harlem, visit this link for the group rate of $269-319 depending on room type.
Contact
Stephanie Whited, swhited@schoolsthatcan.org
*By registering for the Forum you give permission for your email address to be shared with others attending the Forum. Your contact information will not be sold or distributed to people not attending the Forum.
Cancellation Policy: Cancelations prior to April 7, 2014 will receive full refunds, no refunds will be distributed after this date.
Past Forums
The STC 2013 National Forum was held in Milwaukee, WI. STC Milwaukee is a national leader in growing quality seats of education for low-income students. Follow the city's progress on our blog and the STC Milwaukee website.
The STC 2012 National Forum was held in Boston, MA April 25-27th, 2012 at the DoubleTree Suites (400 Soldiers Field Rd) by Hilton Hotel Boston. Download the agenda. The agenda outlines the innovative tools and life-changing perspectives available to you at our Forums.
Our speakers, panelists, and presenters are the top minds in education including our very own STC school leaders sharing home grown and effective practices to disrupt the status quo.

2012 Topics included:
Assessments: The Present and the Future
Turnaround and Transformation: from Policy to Reality
Unique Practices and Models in Our Network
College and Career Readiness Models
…and more!
Cleveland hosted the 2011 Forum: Collaborating for Student Success. Key speakers in attendance were Shafeen Charania (formerly with Microsoft) and Jamie Cloud (The Cloud Institute). Highlights included updates from the STC Regional Council initiatives in Boston and Milwaukee, a panel on Finding and Evaluating Teacher Talent featuring Mike Piscal (Andre Agassi Preparatory, Founder of ICEF Public Schools), and a speech by Nina Turner (OH Senator).
In 2010 the Forum was in Newark and was attended by 200 school leaders, educational thought-leaders, and guests who gathered for a discourse on the state of urban education. Mayor Cory Booker was the keynote speaker. Several of our inspiring School Leaders were interviewed, meet them here.
Other thought leaders at the 2010 Forum included conversation between Dr. David Steiner (Commissioner of Education for New York State) and Norman Atkins (Founder of Uncommon Schools and Teacher U.); discussion between Joel Klein (Chancellor of Schools, New York City) and Sy Fliegel (President of CEI-PEA); a presentation by Whitney Tilson (education reformer, Founder of DFER, board member of KIPP); and a conversation between John King (Deputy Commissioner New York State) and Dana Lehman (Head of School, Roxbury Prep). A number of take home values resulted from the Newark Forum.
View photos from our Forums on Facebook.